The Sephora Spring Savings Event is officially here and as someone who loves products, this is a sale I always look forward to. It's the best time of the year to stock up on my beauty must-haves. Are you a Beauty Insider and want to shop the sale? (If you're not, you can sign up here.) Here's what you need to know: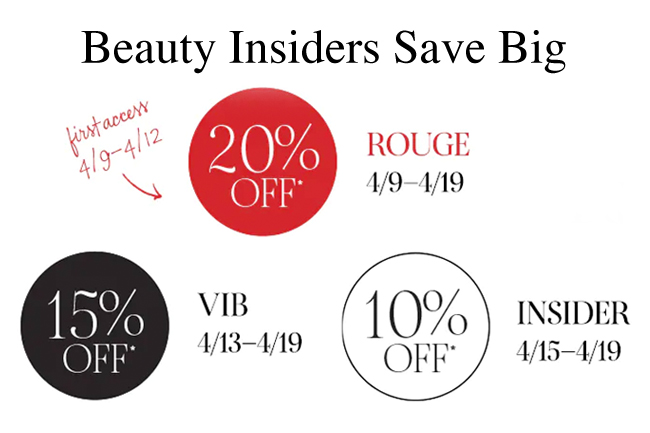 USE CODE OMGSPRING AT CHECKOUT
If you're looking to shop and need a few recommendations, I have several makeup and skincare related posts with products I've used and loved over the years. But here's a few things I'm restocking and buying during the sale.
RESTOCKING:
Dr. Brandt Microdermabrasion Age Defying Exfoliator: My favorite physical exfoliant. The super-fine grain works to exfoliate and remove any buildup on your skin. It has a minty/cooling feel when applied and it's even safe to use on sensitive skin. I use this once a week and avoid any active breakouts when applying. I've purchased this 3 times over the years and it's still my number one pick for a physical exfoliant. 
Lash Idole Last-Lifting & Volumizing Mascara + Lancome Cils Booster XL Super-Enhancing Mascara Primer: The best combo for my lashes. Check out this before and after video if you want to see what I'm talking about.
OUAI Hand Wash: We keep this in our powder bath and it's one of my favorite hand soaps. This will last you a really long time and looks chic next to your sink. 
Anastasia Beverly Hills Micro-Stroking Detailing Brow Pen: Hands down the best brow marker I've used. Highly highly recommend if you want feathery brows. I wear shade 'dark brown'. 
NEW PURCHASES:
Too Faced Lip Injection Extreme Lip Plumper in 'Bee Sting': I am a huge fan of the original Too Faced Lip Injection Plumping Lip Gloss and this shimmery, beige looks like it would be the perfect topper for a lipstick. It was the first thing I added to my cart! 
Charlotte Tilbury Brow Cheat Eyebrow Pencil: I've been loving the new Huda Beauty #BombBrows Microshade Brow Pencil, but several of you mentioned the new Charlotte Tilbury one was really nice too. I go through these so quick and since it's on sale, I'm going to try this one next and compare the two. 
Too Faced Teddy Bare It All Eye Shadow Palette: I never wear pinky tones on. my eyes, but after seeing several videos swatching this palette, I'm willing to give it a shot. I feel like this may sell out, there's a lot of buzz going on around this new collection! 
Iconic London Illuminator Liquid Highlight: You know my love runs deep for my Chanel Pearly Glow Highlighter but a handful of you told me how amazing this product is for mixing with foundation, SPF, tinted SPF etc. Now I'm curious and going to try it out for myself. I'll let you know what I think. 
Hourglass Unreal High Shine Volumizing Lip Gloss: I'm eyeing the shade Sublime. I got a sample of this a few months ago and loved the texture — not too thick and didn't feel sticky on my lips. 



source
The article is sourced from the internet. Click the "Source" button to view the original content. If there is any copyright infringement, please contact info@noimag.com for removal.