Getting ready for your teen's first period and not sure which products to use? This article will walk you through the best period products to use for their very first cycle.
If your teen has just started their period (or are about to), then they're probably still quite new to the world of pads, tampons, menstrual cups, reusable cloth pads, period underwear, and other period products. You might be scratching your head at the drugstore, wondering what to do when your teen starts menstruating. Like, why are there so many options? And what do they all mean? 
Your teen likely has tons of questions too, like: What are the best pads for first period? Should I even use period pads at all? What other period products are out there?
Keep reading—this post has all the answers, and maybe even more.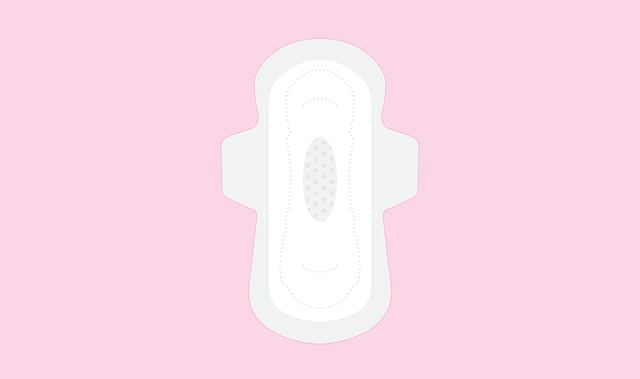 When will my teen get their first period?
Most girls and menstruating people will get their first period between the ages of 12 and 15. If you teen is between the ages of 9 and 11, they've most likely started going through puberty and are preparing to menstruate for the first time.
If your teen is within this age range and they haven't gotten their period yet, there's no need to panic—all bodies are different, after all, and your teen's body will know best when it's time for it to begin its monthly cycle. 
Are there signs that their period is coming?
If your teen is paying close attention to their body, they might be able to tell when their first period is coming. That way they can be prepared when it happens. Signs and symptoms of a period approaching include developing breast buds, tender breasts, mood swings, irritability, signs of acne around the jawline, and finding whitish or yellowish vaginal discharge in their underwear. 
Think it might be time? Take our free quiz to find out if your teen's first period is coming soon!

Can my teen use pads for their first period?
Your teen can absolutely use pads for their first period! In fact, pads are one of the most popular choices for young girls and people who are getting their first period. Since they're new to menstruating, pads are easy to use, comfortable, and generally one of the simpler choices when it comes to the wide and varied world of period products.
What are the best pads for my teen's first period?
There are so many pads to choose from! Which pads are the best to use for your teen's first period? Is there even a "best" pad out there?
Don't fret. For your teen's first period, we'd recommend any disposable pads with wings (those are the little sticky bits on the sides of the pads that attach to the underside of the underwear) and grabbing some maxi pads (these are a little bigger than regular pads) for nighttime and heavy flow days.
How do I decide which size to get?
Some brands make smaller pads specifically targeting teens, tweens, and young people who are new to having their period. If your teen finds normal-sized pads a bit too bulky and uncomfortable for day-to-day wear, they might want to try a smaller size or ultra thin pads to see if they feel better. It's important to find pads that are just the right size and thickness for your teen so that they're comfortable at all times.
Not only do pads come in different sizes, they also come in different absorbency levels. For example, maxi pads are super absorbent and are great for a heavy flow, while standard pads work well for light or regular flows.
Are there any environmentally friendly options?
If your teen is more into eco-friendly alternatives, they should consider reusable pads. Not only are they good for your wallet and the environment, they tend to be made of more natural materials that are better for their vagina anyway, and are less likely to cause irritation for sensitive skin.
These work the same way as regular pads, but there's no need to throw them out after one use. You just have to throw them in the washing machine after every use and they're good as new! Since your teen will go through several reusable pads throughout their cycle, you may want to invest in period kits that comes with multiple pads. That way your teen is covered from start to finish.
Whether your teen is leaning towards disposable pads or reusable pads, allow them to experiment until they find one that fits just right and makes them feel confident and comfortable all cycle long.

What else can they use besides pads?
Is your teen not a fan of pads? Not a problem.
While loads of menstruating folks stick to pads for their first period due to their simplicity, there are no rules that say you have to be like the rest. There are plenty of other period products out there, and pretty much any of them can be used for their first period. This includes tampons, menstrual cups, and period underwear.
What is period underwear all about?
Period underwear is a great and easy alternative to pads and can even be worn with pads or tampons if they're needing extra protection some days.
Not to brag, but we're pretty big fans of our Leakproof Bikini Period Underwear and we think your teen might be too. We also offer high rise, boy short, and many more styles! The best part? Our underwear can withstand more than 50 washes, so they'll last for many cycles to come.
If you're not sure which one to try out, our period kits come with multiple styles, colors, and absorbency levels so your teen can decide which one suits them the best.
Still curious about which period product to go with? This blog post breaks down the best period products for teens and tweens, so you can learn more about period underwear, tampons, and pads for their first period.

How do I know what period products are best for my teen?
Whether they've just gotten their first period or they're preparing for it, your teen might be wondering what period products to use. Should they go with pads for their first period? The answer is most definitely! Why not? Pads—whether disposable or reusable—are accessible and easy to use and can be a lot simpler to navigate than tampons and menstrual cups. From ultra thin pads to regular pads to maxi pads, there are a variety of sizes and absorbency levels to suit your teen's unique period.
That said, if they do want to experiment with other products for their first period, that's totally fine too. There's a whole world of period products out there, from tampons to menstrual cups to period underwear, and more.
If you're not sure where to start when it comes to period underwear, try out our period kits, which come in multiple styles and absorbencies and will also save you money, too! We even curated a first period kit that's perfect for school and comes with 5 pairs of underwear, 3 reusable pads, and 1 reusable pouch.
If your teen is wondering whether or not there's a "best" pad to use for their first period, the answer is no. Whatever pad shape and size works for them is the best—although we'd recommend getting pads with wings so they stay secure in their underwear.

Looking to learn more about teens and periods?